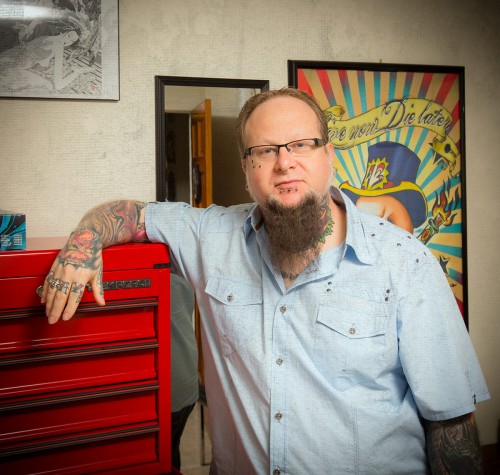 Hello to all my beautifully modified brothers and sisters and to all of you who are curious about becoming so. Welcome and thank you for stopping by my little corner of the web. My name is Craig Unglesbee and you can find me piercing on Wednesdays only. Blake Williams pierces all other days and will take great care of you.
We are located at 4818 Lee Highway • Arlington, VA 22207
I am a licensed professional body piercer in the state of Virginia. My life is about more than poking holes although I do so love to do that. My goal is for everyone I pierce to walk away feeling renewed as well as allowing them to express the beauty they possess inside on the outside for the entire world to see and appreciate.
Piercing is what I do as well as who I am. I never felt complete or comfortable in my own skin until I began to modify my body. This allows me to understand your desire to expand your horizons and reach your own personal truths. I always make payment considerations for those who want to step outside the box and do something that expresses themselves in a more extreme fashion. That's why I do this and it's what I love most.
I treat each customer as a friend first and an income last. I want you to feel free to ask any and all questions you have and feel completely sure in your personal modification decisions. I will walk you through every step of the process. I don't want to pierce a customer once. I want to pierce a friend for life.
All that being said, stop by the studio and say hello and let's talk about your first or next modification!!!
See You On The Sharp End!
~ Craig