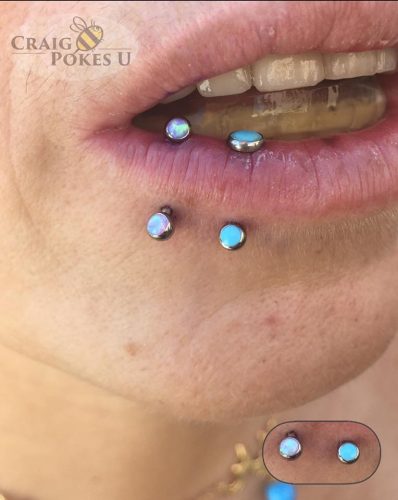 One of our lovely regulars dropped by to add another to her gorgeous collection of body piercings. Pierced beside a well healed Turquoise curved barbell, we installed this beautiful Pink Opal Curved Barbell. Set in implant grade titanium, we foresee as great a healing for this second piece as with the first.
Stop by the studio at 4818 Lee Highway in Arlington, Virginia and treat yourself to yours today!
See You On The Sharp End!
~ Craig