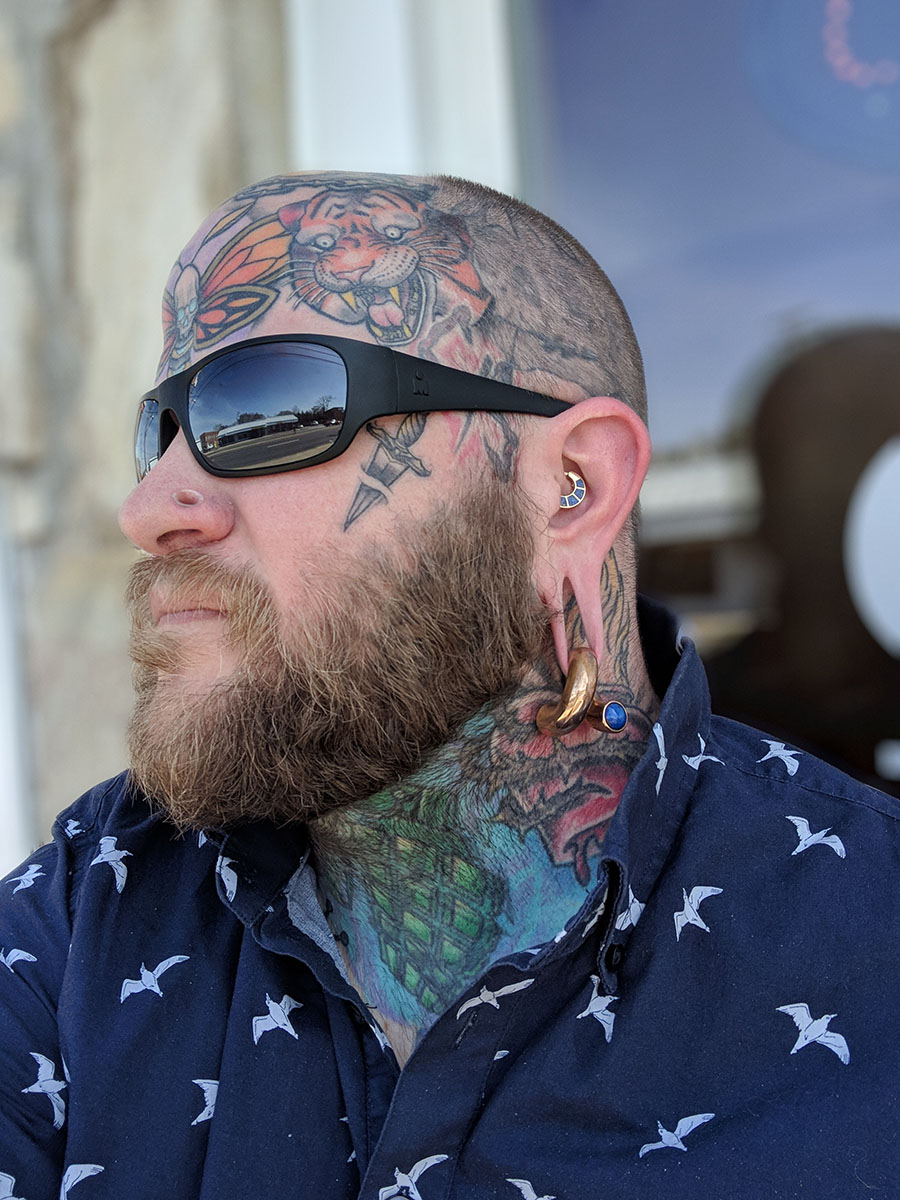 I began my piercing career in Florida in early 2012 but my passion for the industry goes back to being a child completely infatuated by tribal piercing/body modification rituals. I spent much of my career traveling to different studios all over the U.S., as well as internationally to work with, learn from, and show new techniques to other piercers. I strive to make sure everyone that comes to me for their piercing needs can trust that they will receive a piercing that is quick, gentle, and safe.
As someone with a surgical / medical background (as a Veterinary Technician for about 7 years and an EMT for 5 years) I put a lot of emphasis on not just the ritualistic/rite of passage nature of some piercings but also maintaining a safe, sterile environment for your piercing. I pride myself on making your piercing experience a memorable and happy one and truly enjoy helping others make themselves feel just a little bit more beautiful and doing so as safely as possible.
I really enjoy answering questions and educating my clients. If you'd like to contact me directly you can find me on all of your favorite social media sites @RobthePiercer.
Rob Hamilton
www.RobthePiercer.com